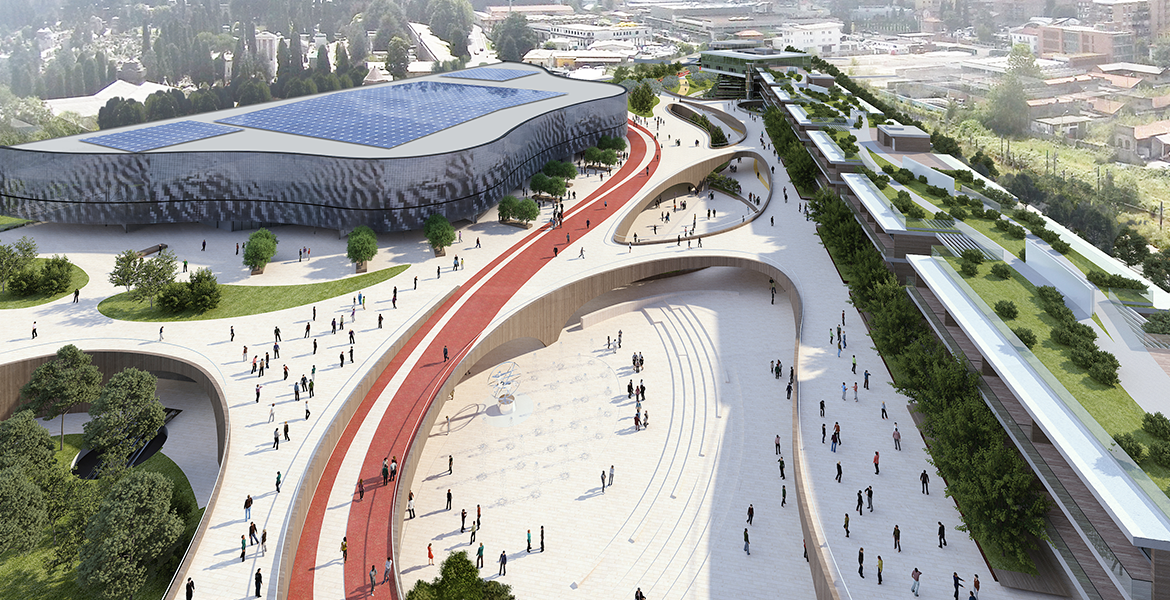 Chorus Life
📍 THE PROJECT CONTAINS THE FOLLOWING ASPECTS OF THE PROXIMA CITY PLATFORM:
- flat monthly fee for the integrated living service
- neighborhood housing campus
- temporary residential services
Chorus Life is "the city of the future that you can live in today", a future urban screenplay now under construction in Bergamo. The project has benefited the results of the five-year Ph.D. research carried on by Joseph Di Pasquale and Politecnico di Milano focused on "emerging housing behaviors". These trends, tracked by the research and implemented in the project, are now being boosted by the behaviors acceleration due to the pandemic.
Conceived as a neighborhood housing campus in an ecosystem of integrated services, Chorus Life comprises the regeneration of an urban plot of about 150,000 square meters and the restoration of the social fabric of the district, using a disruptive approach based on "relational density".
Inspired by theme parks' design, JDP Architects' futuristic model aims, in fact, to overcome the Functionalist City paradigm based on the binomial functional zoning-transport systems, to integrate different functions and generations, and to favor socialization as the main foundation of sustainability.
To reach this goal, a why a fully pedestrian center with a square system, and an indoor arena accessible to all and suitable for any physical condition have been built to remove all architectural barriers and increase opportunities for meeting and socialization.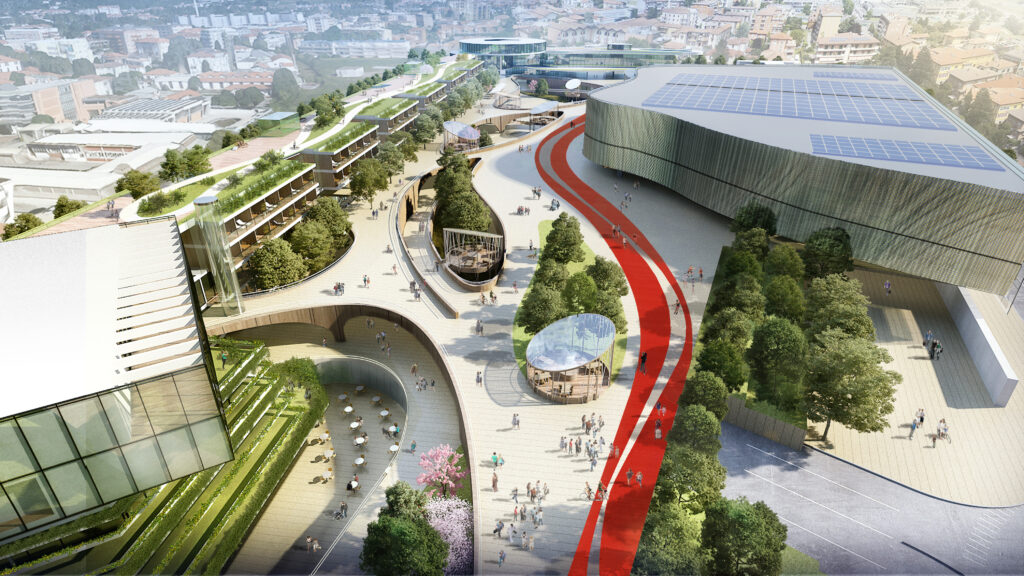 Additionally, an entire building was dedicated to wellbeing through an iconic spa, a fitness center, and a children's playground, all managed by a unique Health and Medical Center, in order to preserve health and quality of life at every age and to promote psychological, physical, and social wellbeing.
Chorus Life is a model of a city where three generations can live together and grow together in harmony. It serves as a chorality that offers a set of services, but above all one that promotes integration between individuals while respecting the environment".

Domenico Bosatelli – commissioner
Sustainability is here intended, in fact, as the sum of the behavior of the building system and its users.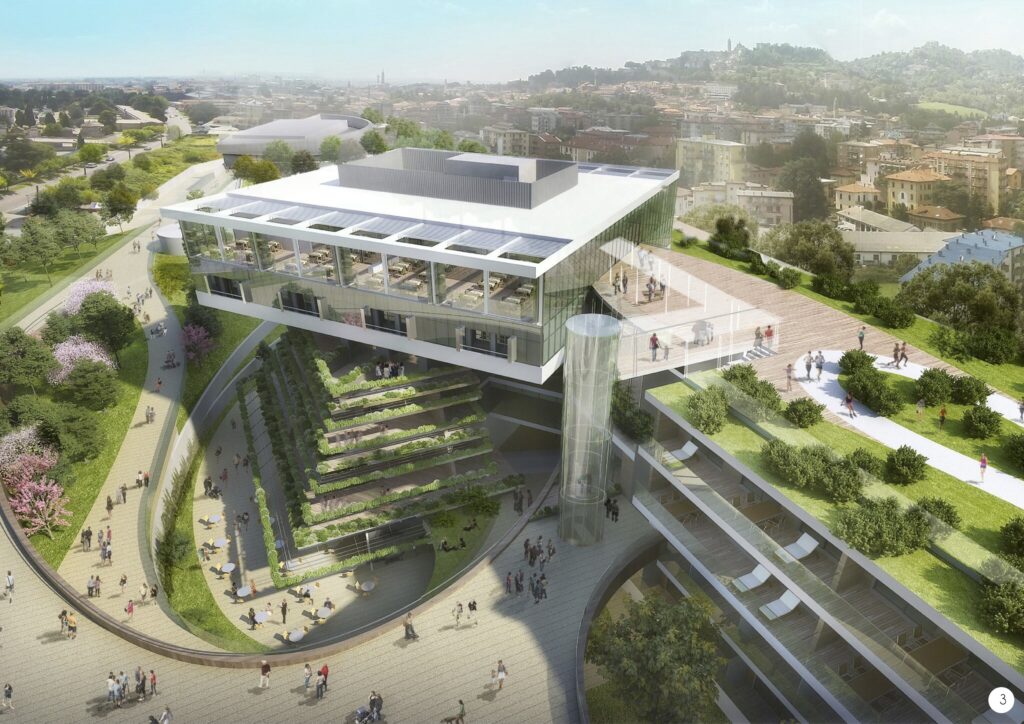 An innovative example of "Phygital Architecture"
The project represents a unique case of "Phygital Architecture", a mix between physical and digital, since users will access all the project's services while becoming more aware of their impact on the overall sustainability assessment. Thanks to a "promote by reward" approach, the natural development of good behavioral habits will be allowed and not imposed, as a basis for more intense social, economic, and human relations.
Chorus Life's business model is also innovative: users will pay a single fee for the integrated living service, which includes not only the rent but also consumption, internet connection, cleaning, maintenance, and optionally all the external services available in Chorus Life: leisure terrace, sky jogging, gym, spa and roof garden restaurant of the hotel for breakfast or brunch.
Discover more on the project:
---
You might also be interested in the Co-Inventing Doria project.